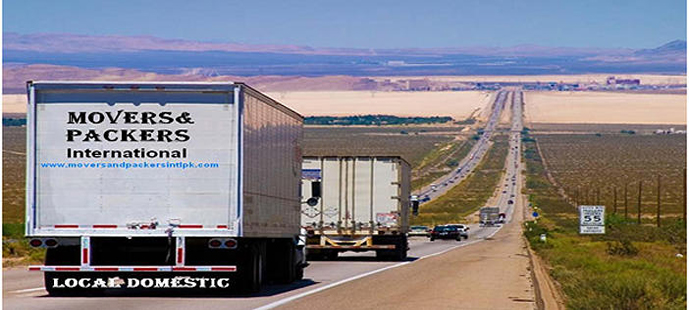 Domestic Moves: Household, Office, Corporate, Commercial or Machine
Around the corner or around the globeglobe, Movers and Packers International has the network to move your personal belongings, household effects, office equipment, commercial effects or machine cargo safely to your new destination.
Relax and let Movers and Packers International, a trusted name in interstate removals, take the worry out of moving.
Your specialist interstate removalist will assess the needs specific to your move and suggest the best way to approach the project.
Whether we are handling interstate removals or International, moving day will see you sitting back and letting the professionals get on with the job.
As experienced interstate removalist, professionals, packing, wrapping, loading, transporting and delivering your valued family treasures is our mission, which means you can enjoy the journey.
Ancillary Services
We offer extensive services for relocation within Pakistan. Besides providing the physical aspect of moving your effects, we are able to co-ordinate other aspects of your relocation. Movers and Packers International provides the convenience of dealing with one company.
Packing and Wrapping Service
Packing is an art. Those little treasured ornaments, china, crystal and art pieces all need special care and attention. At Movers and Packers International we utilise the latest in packing materials whilst conforming to our Environmental Policy of maximising the use of recycled or recyclable products, ask your removal consultant about what is best for your move.
Unpacking and Setup After Moving
We know how overwhelming moving in can be sometimes. Let us assist you with arranging and unpacking cartons in your new home with our moving service. This service is ideal for those people with busy lifestyles and with young ones that will need some time with the family.
Storage Services
In today's world the decision to move home is not often made in haste. Selling the old home can be an arduous task. Many families now move into temporary accommodation in the area they wish to live in to get a better feel for the surroundings and how they will meet their future needs.
Options Available
Other available options are services like Loading, Uplift and delivery date, Transport and Insurance.
Trusted removalist for all your personal belongings (furniture etc…)