Moving to Dubai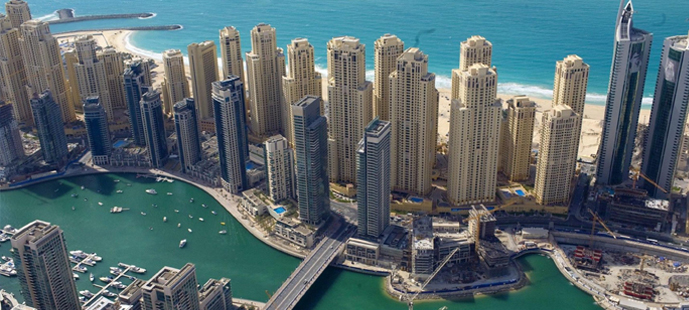 Dubai in United Arab Emirates is a dream destination for corporate houses and people from various parts of the world. Dubai with its glory, wealth and remarkable financial benefits attract countless tourists and immigrants every year. Numerous people and businesses are moving to Dubai in search of better job and business opportunities. Though, UAE is a Muslim country, but Dubai represents multiple-cultures. The city is the true example of modernization and growth with its skyscrapers, high-tech-malls, exceedingly advanced hotels and other hospitality services, beaches, gardens and more.
Dubai attracts more than 10 Million tourists every year. The people from the US, Europe, Pakistan, Asia and other continents are moving to Dubai for elevated lifestyle and social, physical as well as economic security. The city is extremely clean with a highly developed infrastructure. Its beautiful buildings, outstanding architecture, duty free shopping complexes and other amenities have been drawing huge number of immigrants and visitors irrespective of their gender, caste, creed or culture. Dubai is an English speaking country, although its primary language is Arabic, but the city reflects the mixture of various cultures and languages.
The Movers and Packers International could help you move to this marvelous city of wealth and opportunities. We offer the same level of quality services in the international moving as we provide in domestic moving. Our professionally qualified and experienced agents will help you in the entire process be it planning, execution or follow-up.Movers and Packers International uses technologically advanced freight and moving system with the spacious and fully-equipped storage houses.
Our sophisticated tracking mechanism enables users to follow their belongings throughout the journey. The Movers and Packers International take pride in offering the most efficient and economical moving services across Pakistan and other parts of the world. Our experts will take care of all the legal and custom formalities involved in your moving to Dubai from Pakistan, leaving you in total peace so you could enjoy your moving to Dubai process to the fullest.
Therefore, if you are moving to Dubai from Pakistan, hire our superior services to make your moving process secure and hassle-free.