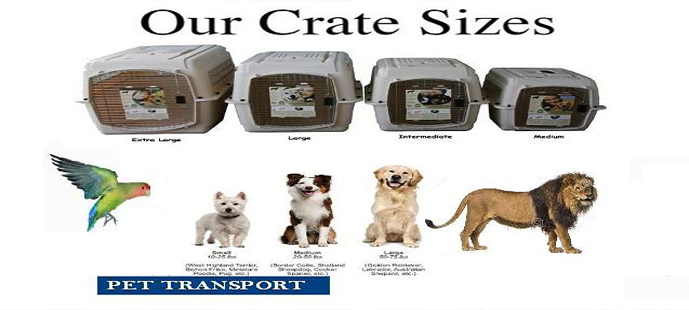 A big part involved in relocation to a new address in the same state, a new state or a new country altogether, is how you handle the transportation of your pet. You need to get everything perfectly alright for the pet to have a picture perfect relocation. The pet is as important to your family as any other member, so it has to be accorded as much importance as is given to your most precious possessions.
There are numerous rules and regulations guiding pet transport in Pakistan.
Check List of Do's and Don'ts for Pet Transport
The main point of concern for any government is to prevent the import of rabies in their countries through pet import. Rabies is a dangerous epidemic and may prove deadly for any country. So it is essential for the pet to have completed its course of rabies vaccination, before entering the destination country.
All pets are compulsorily required to be micro – chipped. This may be taken care of by your vet.
The pets are also required to go through blood tests, which have the efficiency to check whether the quantity of rabies vaccine present in the blood is enough to prevent the disease or not.
You need to collect proper documents on all of the above from your vet before making the move.
Getting the Best Transport for your Pet
All professional outfits handling relocation of your pet will require you to hand over all the essential documents. The most experienced and professional movers are those who accord every special care to your loved one and handle the pet with love and attachment. The best pet transport service providers of Pakistan will not allow you to have any guilt for leaving your beloved pet in their hands. They will secure every comfort for the animal and will guarantee its safe arrival, that too in no time at all.